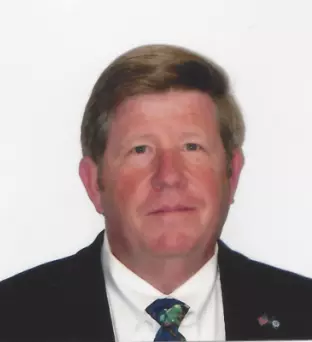 Edgar Castor is the Department of Homeland Security's (DHS) Protective Security Advisor (PSA) for the San Francisco Bay Area District. He serves as the Department's liaison to government officials and private sector owners and operators for the security of critical infrastructure. He has over 30 years of security experience with the Department of Defense (DOD), as a Security Consultant and with DHS. Edgar became a Certified Protection Professional (CPP)® through ASIS in 2004.

PSA Castor entered the Air Force in 1983 as a graduate of the United States Air Force Academy. As a career Security Forces Officer, he worked in various positions at the Unit, Major Command, and Air Staff, to include commanding a security forces unit, leading a Joint Vulnerability Assessment Team from a forward-deployed location in Saudi Arabia, and was the senior security inspector for two Major Command, NATO and DOD inspection teams. Mr. Castor completed 23 years of military service in 2006, rising to the rank of Lieutenant Colonel.

After retiring from the Air Force, he moved to Northern Virginia, where he served as a security consultant and subject matter expert for the consulting firm, Booz Allen Hamilton.

In November 2008, PSA Castor joined DHS. Prior to becoming a Protective Security Advisor in April 2013, he served as a Regional Resiliency Assessment Program (RRAP) Federal Team Leader for the Office of Infrastructure Protection, Protective Security Coordination Division. He managed six RRAP projects evaluating over 60 critical infrastructure facilities and coordinated more than $6 million in grant funding. PSA Castor has supported numerous Special Events since his arrival in San Francisco: Among the most notable are the 2013 America's Cup, 2014-17 NASCAR events at Sonoma Raceway; 2016 Super Bowl 50 with geographically separated events occurring in San Francisco and Santa Clara, the 2015-2017 NBA Finals held in Oakland, and Gay Pride Festival in San Francisco. As a result of his work supporting these events he has conducted over 80 Security Surveys of the event locations as well as supporting infrastructure. Additionally, he has fostered continuous and ongoing relationships with facility personnel as well as responsible first responders, and other governmental and private sector organizations.

Mr. Castor is married to the former Kathyrn Lynne Tester of San Francisco, California; they have two daughters Jillian and Kindra; both are Registered Nurses and reside in Monterey, CA.